Catchiest Scarf Trends for Women in 2017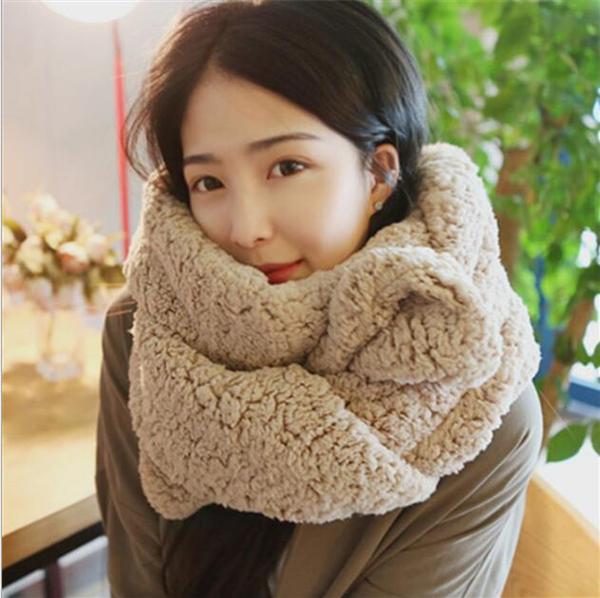 Catchiest Scarf Trends for Women in 2017
A scarf is not just a piece of cloth that women wear around the neck or over the shoulders for warmth. There are some women who wear scarves to keep warm and fight the cold weather. There are others who use scarves to cover their hair. Whether you want to wear scarves for warmth or for covering your hair, you have to know that scarves are among the most important accessories for women. Scarves have the ability to complement what you wear and increase your elegance. This is why you have to check out the latest scarf trends that are presented every year by famous fashion designers. Scarves are available in different amazing colors, materials, prints and sizes to help you select what makes you more gorgeous and what matches the clothes you have at your wardrobe. For discovering more about the latest scarf trends that are presented to women for the next year and how to wear these scarves, take a look at the catchy and amazing ideas that are presented here.
♦ Puffer scarves
What do you think of these scarves? How are you going to wear them? Whether you like these scarves or not, you have to know that puffer scarves are among the newest scarf trends that are presented to women for the next year. They are very big and may be difficult to wear around the neck. However, they were seen at different fashion shows such as Chanel, Balenciaga, and Iceberg. If you are one of those who like wearing puffer jackets, then you may like trying these puffer scarves to decide whether they suit you or not.
♦ Bow-knot scarves  
Do you know how to tie your scarf in a bow? Bows are usually added to gifts and other items we use in our life such as the clothes we wear for decoration. If you do not know how to tie your scarf in a bow, then you have to start learning this because bow-knot scarves are presented as a hot scarf trend for the next year. Satin, chiffon, wool and silk scarves are all perfect for achieving this classic, romantic and fascinating look. These scarves appeared at Marc Jacobs, Gucci, Tommy Hilfiger and more fashion shows.
♦ Fur scarves
Are you looking for luxury? Do you want something that can provide you with the needed warmth, comfort and elegance? Fur scarves are what you are looking for. They are adored by almost all women for their magnificent and luxurious look. Fur scarves are available in different colors and not just the white and black colors that we used to see. Wearing fur scarves suits all occasions especially the formal ones and those evening occasions as well. The luxury scarves were spotted at Michael Kors, Fendi, Lanvin, Dries Van Noten, Alberta Ferretti and more fashion shows around the world.
♦ Knitted scarves
Knitted scarves are known to be the most common among both men and women. They are perfect for the cold seasons especially winter. They provide you with more warmth since they are made of wool. They are available in different stunning styles such as ruffle knit scarves, knitted scarves with tassels, lace knit scarves, chunky knit scarves and more amazing styles that enhance your elegance.
♦ Skinny scarves
Skinny scarves are one of the top scarf trends that are presented for the next year. They have not recently appeared as they were present during the last year and insist on being with us in the upcoming seasons. They can be found in different soft materials such as satin, chiffon, and silk for more femininity. Beaded skinny scarves, fringe skinny scarves and other catchy styles can make you more gorgeous. So, what do you think of opting for this scarf trend?
♦ Long scarves
Most of the women especially those who are still young like wearing long scarves for their casual style. If you have a long scarf, you may find yourself confused. How are you going to wear it? There are several ideas that can help you look more stylish while wearing those long scarves. You can wear your long scarves in different ways such as being tucked under belt, left over the shoulders or worn around the neck. All of these ideas allow you to choose what makes you completely comfortable while walking.
♦ Sheep's Wool Scarfs
Sheep's wool scarfs follow the age old design of practical warmth.  Ages ago our ancestors used sheep's wool to keep them warm.  Today sheep's wool is used in everything from boots to gloves to scarfs.  But unlike our ancestors, today's sheep's wool scarfs not only keep you warm but they are a fashion statement too.
Flewster's Place carries the latest trend in woman's scarfs that not only look great but they bring them to you at a great savings.  Find the right scarf for you here.
  https://flewster.com/collections/scarfs